If you're an established communication sciences professional, then I'm sure you're already well aware of the American Speech-Language-Hearing Association (ASHA).
And hopefully, you've taken advantage of all that ASHA has to offer.  If so, that's great!
But for those of you who aren't familiar with ASHA, this national scientific and credentialing association has more than 200,000 members and affiliates in a broad spectrum of audiology, speech-language pathology, and related fields.
If you're just contemplating a career in any of these fields, you may not know much about this organization or all the ways it can help you personally and professionally.
I've put together this primer that will help you understand how ASHA works and what benefits you can enjoy from membership and certification.
First, a disclaimer.
You may be wondering why a financial advisor like me is offering up a lot of information on something that, at first glance, he has no business talking about.
The truth is, I'm very connected to the fields of audiology and speech-language pathology.
To what degree?  Well…I married a speech pathologist.
My wife Lauren and I have been happily married for five years.  We're the proud parents of two small children, and we live a great life in sun-drenched southern Florida.

But not only did I fall in love with her, I also fell in love with her profession.  Through Lauren, I've met so many others just like her, who are amazing, passionate, and dedicated people.  It's why I've chosen to specialize in the unique financial planning challenges facing audiology and speech-language pathology professionals.
I've made it my goal to "help the helpers" so, in turn, they can continue doing meaningful work that aids others in leading happier and more connected lives.
That said, if you're looking for ways to enrich your communication sciences career, here's everything you need to know about the American Speech-Language-Hearing Association.
What is ASHA?
The American Speech-Language-Hearing Association (ASHA) was founded in 1925 and is a national scientific and credentialing organization with more than 200,000 members.
Members comprise a broad spectrum of communication sciences and include:
audiologists
speech-language pathologists
speech, language, and hearing scientists
audiology and speech-language pathology support personnel
students
Members have access to several ASHA publications:
There is also a blog that is updated multiple times per week.  Many articles are first-hand accounts of relevant issues and topics by actively practicing SLPs and audiologists, including an excellent article written by my wife about switching from being a salaried employee to an independent contractor. 
ASHA is headquartered in Rockville, Maryland, but engaged in several activities nationwide.  In addition to numerous local and regional gatherings, ASHA hosts an annual convention attended by 15,000 speech and language professionals who learn about new research, network with other industry leaders, and gain new skills and resources to advance their careers. 
More than 2,500 CEU sessions are offered that cover ongoing research, clinical skills, and new techniques in communication sciences and disorders.
ASHA also administers the Council on Academic Accreditation in Audiology and Speech-Language Pathology (CAA).  The CAA establishes standards and promotes excellence in the graduate education of audiologists and speech-language pathologists.  It also facilitates continuous quality improvements for accredited programs.
Graduates of CAA-accredited and candidate programs are educated in core skills and knowledge that enable them to enter into independent practice.
The CAA is recognized as an accrediting agency by the Council for Higher Education Accreditation and the Secretary of the U.S. Department of Education.
As more and more Americans are impacted by hearing disorders that impact effective communication, ASHA's mission is more critical than ever.
For example…
It's estimated that 40 million Americans have communication disorders.
By first grade, about 5% of children have noticeable speech disorders.
Overall, more than three million Americans stutter, and up to eight million have some type of language impairment.
AARP also estimates that 36 million Americans have some form of hearing loss, including 26 million from 20 to 69 years old, that have high-frequency hearing loss due to repeated exposure to loud noises.
As the nation's population continues to grow and age, the need for highly trained speech, language, and hearing professionals is as acute as ever.  ASHA strives to make sure members can provide valuable services to those they serve as part of a broader belief that quality hearing and speech is a human right deserved by all.
ASHA Certification Requirements
There are no shortcuts if you want to complete certification.  Every person who receives a CCC has met the following requirements:
Earned a graduate degree
Completed at least 30 semester hours of professional course work
Taken at least 27 semester hours in the basic sciences
Earned at least 21 graduate credits
Completed at least 350 clock-hours of clinical practicum under a certified supervisor
Completed 36 weeks of a supervised clinical fellowship
Passed a national examination.
Where I See the Value in Being an ASHA Member
ASHA does set a high bar for membership and accreditation.  But here's why I think going through all that work is worth it.
ASHA certification is not mandatory, but it does provide a higher level of consumer protection than simple licensure.  Licensure simply ensures that an SLP has met a certain standard to ensure basic consumer protection.  It also provides a mechanism for removing unethical or incompetent practitioners.
As a certified member of ASHA, you are publicly acknowledged as having met rigorous and valid standards endorsed by a national professional organization.
I strongly suggest that you view licensure and ASHA membership on equal terms.
The other benefit to your patients is that when you obtain a CCC, you must also abide by the ASHA Code of Ethics.  This code incorporates high standards of ethical principles and integrity.  If you violate the code, you can be penalized, up to and including the revocation of your CCC.  Your state licensing isn't affected in this case, and you can continue with your practice.
From a practical point of view, some employers require ASHA certification.  For example, in the U.S. military, a CCC is necessary for promotion to an audiologist.
A CCC is also widely recognized as a level of professional competency.  The CCC is recognized in 34 states for reciprocity or interim practice.  That can make it easier for a practitioner who moves or wants to practice in another state.
You also send a message that you are more competent in your profession because CCC requirements are higher than any state licensure requirements.  If you have a CCC, you will meet licensing requirements throughout the nation.
The other important thing to note is that although each state has its own licensing requirements, many model their requirements after CCC standards.
Finally, if you have advanced knowledge, skills, and experience beyond your CCC, you can be recognized as a Board Certified Specialist when you pass a Clinical Specialty Certification (CSC) program in a specific practice area.  You can learn more about CSC here.
How to Become an ASHA Member and Get Your ASHA Certification
After you complete your coursework and clinical practicum (no small feat!), you'll be ready to complete your ASHA membership and certification.
You can either apply for certification in Audiology or certification in Speech-Language Pathology.
The Certification Process
Your academic coursework or clinical practicum must meet the criteria in the "Standards for the Certificate of Clinical Competence" for each type of certification.  You'll often see Certificate of Clinical Competence shortened to CCC for obvious reasons.
You can view the 2020 Standards and Implementation Procedures for the Certificate of Clinical Competence in Audiology (CCCA) here.
You can view the 2020 Standards and Implementation Procedures for the Certificate of Clinical Competence in Speech-Language Pathology (CCC-SLP) here.
After you receive your graduate degree, you'll need to complete a membership and certification application and have it signed by your graduate program director.  Then you'll submit your application to the ASHA National Office along with the necessary dues and fees.  You will also need to have an official copy of your graduate transcript sent to the Certification Administration Section of the ASHA National Office.
When you've completed these steps, register for the Praxis examination in audiology or speech-language pathology.  Be sure to list ASHA as a score recipient.  If you've already passed the exam, also request a copy of your score to be forwarded as well.  You must have taken your exam within the past five years for it to be valid.  To see more details on Praxis scores and score reports, go here.
You will then begin your Clinical Fellowship (CF) under the supervision of an ASHA certified supervisor.  Be sure to review with your supervisor what requirements and skills you will be evaluated on during your CF.  Also, contact your state licensing agency to learn what their regulations and requirements are for completing a CF.
When you complete your CF, submit a Clinical Fellowship Report and Rating form signed by both you and your supervisor.
Maintaining your Certification
Pay dues and fees when you receive your invoice.  Be sure to notify the National Office of any changes in your contact information.
Your certification is good for three years.  You'll also need to take part in 30 hours of continuing professional development during those three years and then submit paperwork when notified by the Certification Administration Unit.  In some cases, you may be granted an extension.
If you don't comply by accumulating enough hours, you'll lose your certification.
Membership without Certification
You can become an ASHA member without seeking certification if you hold a graduate degree or equivalent with a major emphasis in audiology, speech-language pathology, or speech, language, or hearing science.
You can also join through an Associate Affiliation membership.  This option is for individuals who have recently graduated from a technical training program or are currently employed in support positions providing audiology or speech-language pathology assistant services.
You can become an International Affiliate is you live abroad, and you're not exclusively a citizen of the U.S.
If you're at least 65 years old, have at least 25 consecutive years or 35 total years of ASHA membership, and you're a current ASHA member, you can apply for Lifetime Membership.
How to Maximize ASHA Membership Benefits
We've already touched on several different ways you can maximize your ASHA membership.  Professional development and certification are valuable benefits that pay for themselves many times over.  But there are other benefits as well.
Here are some to consider:
One of the most significant benefits is the many levels of networking that can put you in touch with like-minded professionals throughout the country.  You can rub elbows at the annual National Conference, regional and chapter events.
When you join a SIG, you can drill down with members of your "tribe" so that you'll feel like a member of a close-knit community.
As an ASHA member, the amount of research, advice, and educational opportunities are significant and will cover just about every topic you're like to encounter as a communications sciences professional.
You will also add your voice in state and national advocacy issues, helping to shape policies that impact your professional.  This can include wide-ranging topics such as Medicare and Medicaid issues, funding, and new laws that bring more rights to practitioners and those requiring services.
ASHA members also enjoy access to a ton of money-saving benefits that generally fall into two categories.
First, as a member, you can save on business and life necessities such as professional liability, dental, short-term medical and other types of insurance.  Go here to see a full list of protections offered through ASHA
The other set of benefits is more "lifestyle" driven and includes benefits and discounts on hundreds of things you need and use every day.  This includes savings on office supplies, hotel reservations, childcare, concert tickets, new computers through HP or Lenovo (up to 60% off!).  The complete list is hidden behind a members-only firewall to ensure exclusivity for members, but the amount of offerings and discounts are beyond generous.
One other important discount benefit as a member is that you'll also get almost half off the regular rate when you register for the ASHA Convention.
ASHA in Your State: The Subchapters
ASHA has a presence in all 50 states and U.S. territories.  You can access specific chapters, state licensing board information, certification, and registration information through the ASHA State Overviews page.
Every state is a bit different, but you can get a sense of how state chapters operate by taking a quick look at the Florida Association of Speech-Language Pathologists & Audiologists (FLASHA).
One of the key benefits at the state level is licensing information.  FLASHA provides a good overview, but ultimately they suggest you contact the Florida Board of Speech-Language Pathology and Audiology for detailed information.
One of the other important benefits at the state chapter level is networking opportunities.  For example, FLASHA's annual conference is in Orlando this year, taking place on June 25-28, 2020.
I'll be speaking at FLASHA's conferences, so if you're a private practice owner, I'd encourage you to attend my presentation entitled, "Leaving Your Business is Inevitable."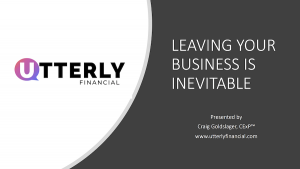 As a business owner, you must leave your business at some point, either voluntarily or otherwise.
My session will help you identify an exit strategy for leaving your practice when you want, to the successor you choose, and under the financial terms you desire.
For added perspective, Wisconsin also maintains a robust state ASHA website as do many other state chapters throughout the country.
Once you're done familiarizing yourself with ASHA at the national level, you can bring your involvement to the next level through participation at the state level.
Other Organizations for SLPs
The National Student Speech Language Hearing Association (NSSLHA)
One of the best parts of ASHA is that they actively engage students who are just starting in careers as SLPs.
The National Student Speech Language Hearing Association (NSSLHA) is the only national student organization recognized by ASHA for pre-professionals who want to study communications sciences.  It is also headquartered in Rockville, Maryland.
NSSHLA has more than 300 chapters on college and university campuses throughout the U.S. and Puerto Rico.  There are also more than 12,000 members.  If you don't currently have a chapter on your campus, NSSHLA will even help you launch one.
To become a National NSSLHA member, you must meet the following requirements:
Enrolled part- or full-time in an undergraduate and graduate communications sciences or disorders (CSD) program
Pursuing audiology or speech-language pathology assistant degrees
Pursuing a Ph.D. or doctorate of audiology degree
Enrolled in CSD programs outside of the United States
When you apply for membership, you must provide current academic degree information.
You're not eligible for membership if you already have applied for or received an ASHA CCC, been a member of National NSSLHA for more than ten years, or you've been barred or expelled from an academic program due to illegal conduct.
One of the most important benefits of NSSLHA membership is that you can apply for several possible scholarships for both undergraduate and graduate course study.
NSSHLA members can also attend the ASHA National Convention taking place in San Diego on November 19-21, 2020.  There will be a lot of opportunities for networking in the NSSHLA Lounge and at an NSSHLA party.  On a more serious side, you can also take part in a Grad School Fair and exchange information with CSD program representatives about graduate or Ph.D. goals, clinical experiences, and other opportunities.
American Academy of Private Practice in Speech Pathology and Audiology (AAPPSPA)
Another highly-regarded audiology and speech-language professional organization is the AAPPSPA.  Founded in 1965, the organization assists private practice practitioners will all aspects of business and patient care.  Much like ASHA, this group provides education, networking, advocacy, and the elevation of professional standards for individuals in this field.
AAPPSPA also holds an annual conference.  This year it's going to be in Orlando from April 30- May 2, 2020.
In fact, I'll be one of the speakers at this convention.  I'll be discussing strategies for reaching your financial goals, including:
diversifying your portfolio
learning the why and how inflation and volatility occur over time
why not emotionally reacting to the latest headlines is key to long-term investment success
overlooked planning strategies
how to avoid overpaying taxes*
If you're attending the convention, be sure to stop by and say hello!
The International Association of Orofacial Myology (IAOM)
Members of this group include not only speech-language professionals but also dental and dental hygiene clinicians who have completed at least 28 hours of continuing education beyond their respective degrees.
Like other related groups, IAOM tasks itself with increasing awareness and providing enhanced access to healthcare-related to the treatment of orofacial myofunctional disorders.  That also includes advancing knowledge through scientific research and also advocating for orofacial myologists.
IAOM also strives to build interdisciplinary relationships with related health professions.
The organization also offers Certified Orofacial Myologist (COM) track courses for Speech Pathologists, Registered Dental Hygienists', Dentists, and physicians.
IAOM is international and will host an annual conference in Frankfurt, Germany on October 1-2, 2020
What are ASHA's Special Interest Groups (SIGS)?
One of the best ways to grow your SLP practice is by carving out a niche and targeting specific types of communication disorders.  ASHA recognizes the value of specialization and has created 19 different SIGS that allow professionals to explore highly targeted areas in communication sciences more fully.
As a member of a SIG, you can take advantage of several benefits ranging from SIG-only discounts on classes and conferences.  You can also earn ASHA CEUs for just $5 per course, and you'll have access to a wealth of information through the publication Perspectives of the ASHA Special Interest Groups, which includes more than 200 articles from all 19 SIGS.
Most important, you'll be part of a specialized community where you can get advice on complex cases, collaborate with other professionals, and share your knowledge and insights.
ASHA is currently the administrator for the following SIGS.  You can click on the link for each SIG to learn more details about the group's mission and what each one offers.
SIG 1: Language Learning and Education
SIG 2: Neurogenic Communication Disorders
SIG 3: Voice and Upper Airway Disorders
SIG 4: Fluency and Fluency Disorders
SIG 5: Craniofacial and Velopharyngeal Disorders
SIG 6: Hearing and Hearing Disorders: Research and Diagnostics
SIG 7: Aural Rehabilitation and Its Instrumentation
SIG 8: Audiology and Public Health
SIG 9: Hearing and Hearing Disorders in Childhood
SIG 10: Issues in Higher Education
SIG 11: Administration and Supervision
SIG 12: Augmentative and Alternative Communication
SIG 13: Swallowing and Swallowing Disorders (Dysphagia)
SIG 14: Cultural and Linguistic Diversity
SIG 17: Global Issues in Communication Sciences and Related Disorders
Upcoming ASHA Conferences and Events…Will I See You There?
More than 15,000 professionals will attend the ASHA 2020 Convention in San Diego in November.  This gathering offers a multitude of opportunities to protect and grow your practice, learn new skills, and network with your peers.
Registration opens August 1, 2020, and you can sign up online, by mail or by fax.  You can also register onsite during the convention.  The cost can vary widely, so check here to see what your registration fees will be.
While the national convention is the granddaddy of ASHA events, be sure to check out a full slate of regional and special interest events.  Some of these even take place online for maximum convenience to better serve busy professionals.
SLPs and Retirement Planning
I hope this guide has answered a lot of the questions you have about ASHA.  In my opinion, if you're a member of the SLP community, the benefits and resources you can tap into are significant and can help define the level of career success you'll ultimately achieve.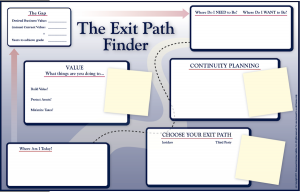 Along those lines, part of solidifying your achievements means protecting what you have worked a lifetime to build.
Often, professionals in the communications sciences field are entirely wrapped up in the needs of others.  So much so that they often forget to take care of themselves.  Even if you do manage your emotional and physical health, you also need to take care of your financial health as well.
As I mentioned above, I've seen so many passionate people in this field who believe deeply in what they're doing, including my wife.  That's why I've made it my mission to help by offering essential services, including short- and long-term planning, exit strategies, and more.
I'm happy to start a dialog with you at any time.
Reach out and let me see if I can help you.
External hyperlinks are the property of ASHA and their respective owners and are used with permission.
*Guardian, its subsidiaries, agents and employees do not provide tax, legal, or accounting advice. Consult your tax, legal, or accounting professional regarding your individual situation.
This material contains the current opinions of Craig Goldslager but not necessarily the opinions or position of National Planning Corporation, Guardian or its subsidiaries and such opinions are subject to change without notice. Material discussed is meant for general informational purposes only and is not to be construed as tax, legal, or investment advice. Although the information has been gathered from sources believed to be reliable, please note that individual situations can vary. Therefore, the information should be relied upon only when coordinated with individual professional advice.
Craig Goldslager is a Registered Representative and Financial Advisor of Park Avenue Securities LLC (PAS). OSJ: One Biscayne Tower 2 South Biscayne Blvd. 1740, Miami, FL 33131, 305-371-6333. Securities products and advisory services offered through PAS, member FINRA, SIPC. Financial Representative of The Guardian Life Insurance Company of America® (Guardian), New York, NY. PAS is a wholly owned subsidiary of Guardian. ASHA and Utterly Financial are not affiliates or subsidiaries of PAS or Guardian. CA Insurance License #0K78754
2020-95448 Exp. 3/22